04 Apr

Virtual Book Par-tay!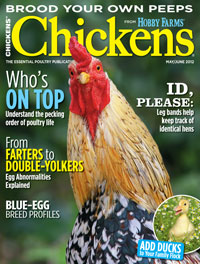 It has been a little over 2 months and I am thrilled to say that my little baby book Free Range Chicken Gardens is growing up and is in its FOURTH printing already!  Holy hen manure! I still haven't wrapped my head around it. I am just elated that so many gardeners are enjoying the book and learning how to provide habitat that can benefit us and our flock and how to utilize chickens for their natural behaviors.
Since I never had a proper book release party (I was recovering from surgery at the time of release) and spring has hit in full force for me already, I didn't want to miss out on celebrating the book's success in a way that everyone can join in!  So, it is wonderful that my publisher Timber Press is offering a special giveaway for two great books: Free Range Chicken Gardens  AND The Fresh Egg Cookbook with many of my favorite bloggers who are all fabulous gardening/chicken keeping/foodie rock stars and if you are not already following them, you should be! Be sure to check out their websites below to have multiple chances to win! I am also including the opportunity to win a subscription to Chicken magazine from my blog along with the books- the party contest will end on April 12th!

Erica at NORTHWEST EDIBLE LIFE
Theresa at LIVING HOMEGROWN
Angela at MY RUBBER BOOTS
Annette at SUSTAINABLE EATS     
Kylee at OUR LITTLE ACRE 
Gen at NORTHCOAST GARDENING      
Willi at DIGGIN FOOD
To win here you have a few options and multiple ways to be entered – I will pick three random winners on April 12th!
Comment here and mention which prize you'd like to win and why.
"LIKE" the book's Facebook page Chicken Garden and comment there about which prize you'd like to win
If you already "LIKE" the page, post a photo of your hens enjoying your garden *or*
"SHARE" this blog post on Facebook or Twitter, but be sure you comment here that you did so I can track it! or cc @jessibloom
UPDATED: A big huge thank you to everyone who entered this contest and made the virtual book release party a success!! And congratulations to our winners Lorna, Meghan and Regan!  I hope you enjoy the good chicken reads.