03 Jul

Silver Vine, Hot Pepper Kiwi!!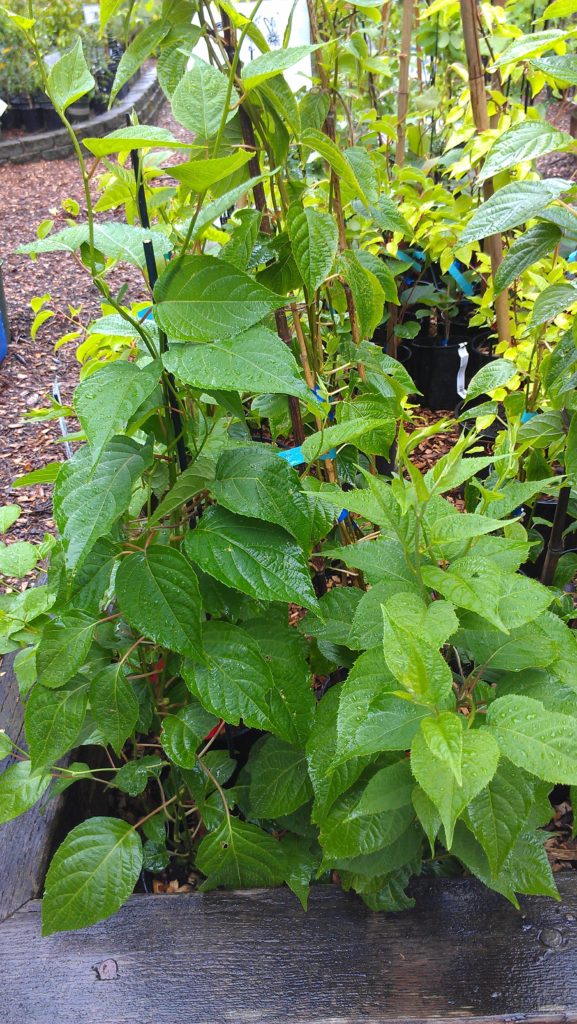 Sometimes you find an interesting new (to you) plant that seems too good to be true​. Here at the Nursery we have been a little too excited about the Silver Vine, Hot Pepper Kiwi and can't wait to try to the fruit, first hand.

This little number is a native to Vladivostok, Russia so it's hardy to minus 35° F or below! That's USDA zone 3!! Brrrrrr. It will do fine in partial shade, likes moist but well drained soil, is not bothered by pests or disease. One stout male 'Pavel' can get busy and pollinate up to 8 ladies. It gets the name Silver Vine for the silvery look the leaves get later in the Summer months.
One full size 10ft lady vine can produce up to 30 lbs. of bright yellow-orange kiwi berries about the size of a globe grape with a sweet'n'spicy flavor. We are told it's like a sweet mild chili pepper. Imagine walking along the fence with one of these vines on it and popping them into your mouth as you stroll along in September. I can see it now, mmmmmm….
Well in our short relationship with this kiwi we have noticed this vine is a vigorous grower and is rapidly reaching as high as it can. Already it is taller than all of us here. The male is blooming and the female is dressed up with buds waiting for her moment to shine.
We will keep you posted as these babies progress. September can't come fast enough!