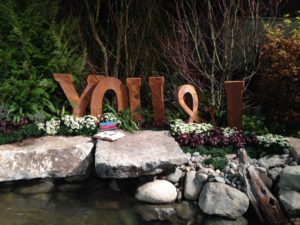 05 Feb

2014 NW Flower & Garden Show

The Northwest Flower and Garden Show is here and there are some inspiring gardens on exhibit, and fun vendor booths to visit, as usual.  This year's theme is "Art in Bloom" showcases local art pieces integrated into the gardens, in all sorts of forms.  The #NWFGS offers a huge concentration of free seminars and this year they range in topics from landscape design principles to different types of edible gardening to reusing scraps for garden art.

We will not have an exhibit or booth, though Jessi will be teaching at 4:15 p.m. Saturday in the Rainier Room, which if you haven't heard her speak, you shouldn't miss it!  Here are some pictures to help inspire you to brave the masses and attend this awesome event.  It will be worthwhile, we promise!